Hi All!
I have just gotten a Brand New, Unused Elite Puffle Code
from the Herberts Revenge Nintendo DS Game!
I already have the Elite Puffle so have decided to auction it off!
I HAVE DECIDED TO INCLUDE A ONE MONTH MEMBERSHIP CODE - UNUSED
If you are already a member you can have 2 Card Juitsu Codes instead - you choose!
These are the EPF Items it Unlocks,
But, You need to be a member to unlock Flare
I've added a One month membership!
IT IS 100% AUTHENTIC AND UNUSED
I can even post you the Code Slip if you like! - If u win!
How it works:-
Leave a comment with your real email address
State in your comment what you are willing to swap for this code
e.g. 5 unused coin codes, 2 card juitsu codes, 1 mth membership e.t.c
Be Creative!
DO NOT POST ANY CODES IN COMMENT
I will choose the winner on the 29th August and contact them via Email
as well as posting the lucky winners name here!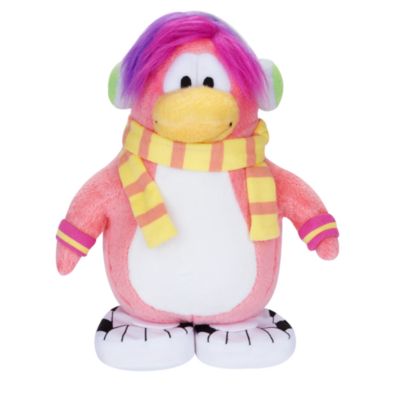 Hint, Hint!
Look and see what else has been offered and see if u can better it

Offer something different or a larger amount

Offer a combination of items
REMEMBER ALL CODES MUST BE UNUSED
IF YOU WISH TO SWAP A POSTAL ITEM THAT IS FINE
BUT YOU MUST PAY THE POSTAGE
OR IF IN AUSTRALIA I WILL SEND YOU A 
PLATINUM POST PRE PAID ENVELOPE
FOR USE IN -AUSTRALIA ONLY -
WHICH YOU CAN USE TO SEND THE ITEM/S
& I WILL POST YOU THE CODE AND THE
HERBERTS REVENGE POSTER IN RETURN.
PLUS A FREE CARD JUITSU CODE!
IF WINNING BID IS CODES ONLY, CODES WILL BE SWAPPED VIA EMAIL.
I DO HAVE PAYPAL.......
i WILL ALSO BE AUCTIONING THE NEW HERBERTS REVENGE DS GAME ON EBAY SOON I WILL POSTTHE DETAILS
Ebay ID:-   Aussie-Discount-Traders